SS #670 Modifications:
Oil cooler
---
After installing an engine oil temperature gauge I could see that my oil temperature was a bit high. On the freeway, it would stay at about 210° F and only a few minutes of sustained "fun" quickly drove it up to 250° F. Meanwhile, my water temperature would be in the range of 180° to 210° F. I decided it would be a good idea to install an engine oil cooler.

This project turned out to be rather involved and somewhat expensive; the parts I used add up to $500. I guess that's what happens when you don't cut any corners.
Oil Cooler
For the cooler I went with an Earl's Performance Plumbing 81610ERL.

| | |
| --- | --- |
| | |
| Earl's 81610 | Mounted cooler assembly |
This is a 16 row model that measures 14" x 5" x 2" that has male -10 AN fittings. While many coolers use a single element that snakes back and forth, this cooler has 16 rows. It's similar in design (although somewhat smaller) than engine oil coolers I've seen used on Winston Cup cars.
I mounted the cooler in front of the air conditioner condenser using a 1616ERL aluminum mounting bracket kit.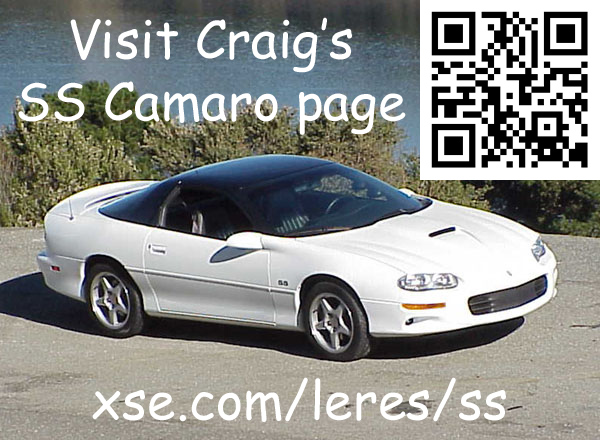 I created mounts by pop riveting these to some 3/4" aluminum angle. The bottom bracket attaches with fender washers through existing holes in the bottom of the radiator support. The top bracket rests against the side rails on the air conditioner condenser.
Remote Oil Filter
I decided to run a remote oil filter and used a Perma-Cool 61211 competition remote oil filter mount. It is supposed to be anodized but looks (poorly) painted. It has -10 O-ring ports that I mated with -10 AN steel adapters. The filter threads are 3/4"-16 and works with the full sized A/C Delco UPF-2 filter (which includes a check valve). Unfortunately, Delco stopped making the Ultraguard gold filter so now I use the Mobil 1 M-301.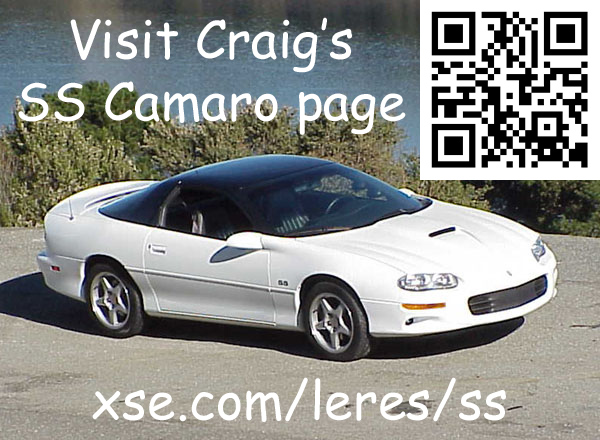 Mobil 1 M1-301 oil filter
There's a cool place to mount a bracket on the driver side frame rail between the radiator and the alternator that even has two unused metric thread holes.
| | |
| --- | --- |
| | |
| Prototype assembly | Installed |
I fabricated the prototype bracket from some scrap pieces of 1/4" and 1/2" aluminum screwed together. It wasn't really strong enough so later I made a new one out of steel that I had welded. This version does not flex when I remove or install the oil filter.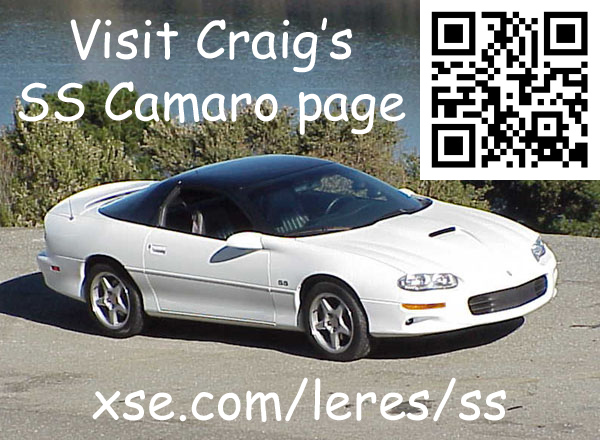 Here is a mechanical drawing in PDF format.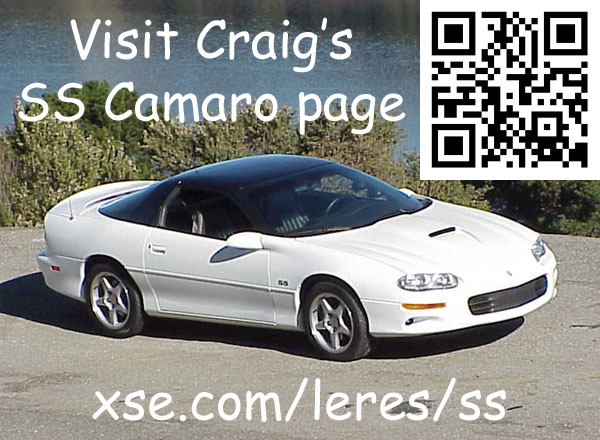 Remote oil filter bracket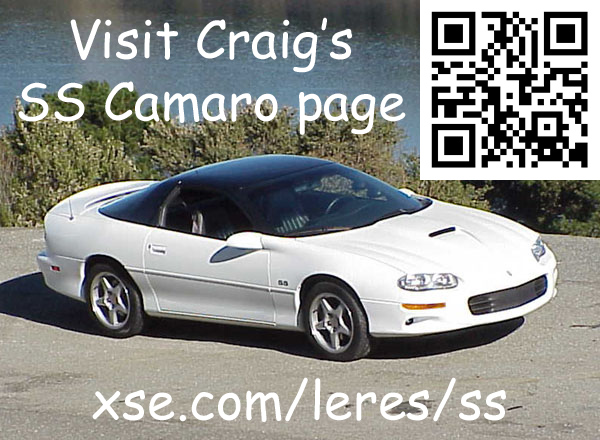 Oil Filter Adapter
To get oil in and out of the engine, I used an engine oil filter adapter I got from Doug Rippie Motorsports (30-676-LS). This appears to be a Canton Racing Products 90° remote filter adapter (22-593).

| | |
| --- | --- |
| | |
| Top view | Bottom view |
This is very nice looking anodized, billet aluminum piece that is also sold as part of their C5 Corvette radiator and oil cooler kit. The ports exit to the side and are threaded 1/2" pipe (although I would have preferred -10 O-ring ports). It has 13/16"-16 threads take the place of the stock PF-44 oil filter. I used 1/2" pipe to -10 AN fittings (Parker 10-FTX) to interface with my oil lines.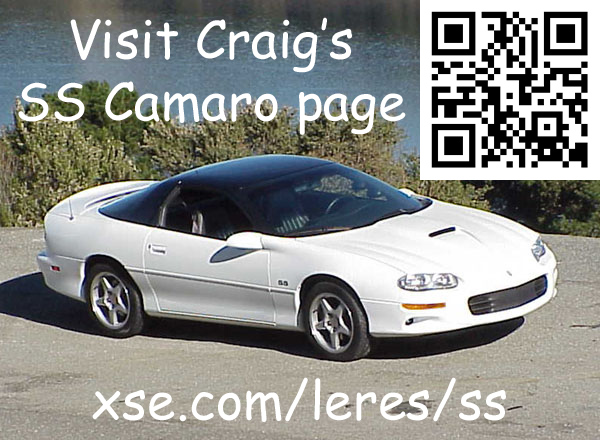 Mounted oil filter adapter
To insure minimal restriction of the oil going back into the engine, I marked the two sides of the center piece with a punch and also what I decided was the optimal alignment with the hole entering the oil filter adapter. (You can see the marks in the above picture.)
Years later I needed to temporarily remove the adapter to do some unrelated work and bought an replacement O-ring kit (98-004) so I could freshen up the two seals.
Oil Thermostat
Unless you are using an oil-to-coolant heat exchanger (or have a really tiny oil cooler) you need thermostat. Running without a thermostat dropped my "freeway cruising" oil temperature dropped from 210° to 165° F! On a cold night it would run as low as 150° F.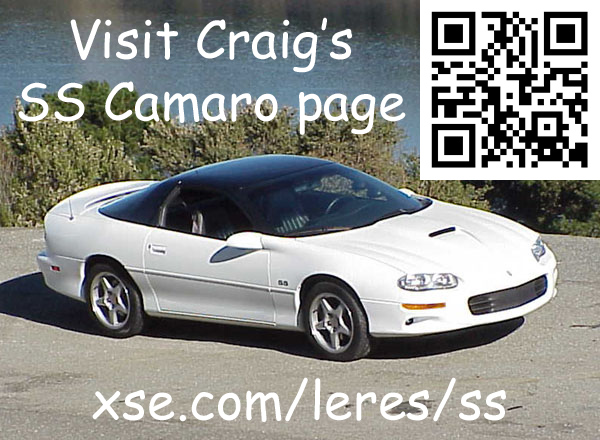 After doing a little research, I bought a MOCAL Oil Control Systems OT2 from Pegasus Auto Racing Supplies. Part number 1226-10AN opens at 180° F and has -10 AN fittings.

| | |
| --- | --- |
| | |
| MOCAL oil thermostat | Mounted thermostat assembly |
If the design of the OT2 is any clue, the old chaps at Think automotive are quite clever. The "thru" passageways between the engine and the cooler are approximately 1/2" ID and are always open. The "waxstat" controls the cooler bypass circuit which is about 7/8" ID. Normally the thermostat is open and the oil, following the path of least resistance, bypasses the cooler. When the oil temperature reaches 180° F (80° C), the bypass is shut down and oil is routed through the cooler. Also, the unit is symmetrical; you can hook the engine lines up to the left side and the cooler on the right or vice-versa What's important is that oil from the engine enters a thermostat port on the side with the waxstat.
I'm told that MOCAL made a production change in the OT2 with regards to the position of the waxstat. It's on the side with the bolthead in the version I have. More recent units have it on the side opposite the bolthead. The best way to determine which side oil should enter from the engine to look down the passageways for a spring; that'll be side that has the waxstat.
Here are installation instructions for both versions:
| | |
| --- | --- |
| | |
| Early MOCAL instruction sheet | Recent MOCAL instruction sheet |
More recently, Earl's Performance Plumbing introduced a billet oil thermostat (501ERL). It uses -10 AN female O-ring fittings and has three sensor ports. If I were doing this project again, I would probably use this thermostat and install an oil pressure switch with a idiot light.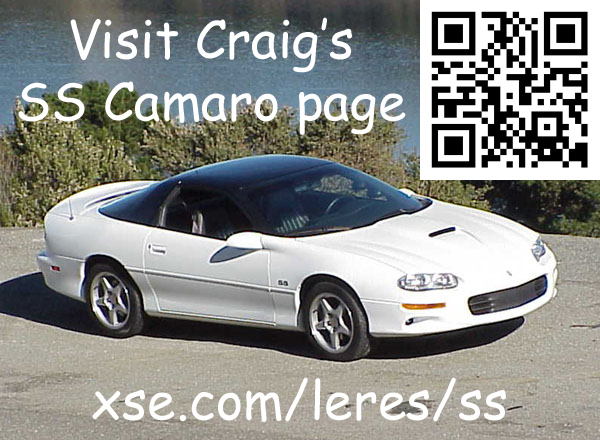 Hydraulic Hoses
To hook everything together, I had some custom length lines fabricated by Oscar at Hydraulic Hose Service in Emeryville, California. I used Parker series 26 steel fittings; four 16826-10-10 straight, two 13v26-10-10 45° and four 13w26-10-10 90° fittings.

| | |
| --- | --- |
| | |
| Parker 16826-10-10 | Parker 13w26-10-10 |
Parker's 293 Engine & Air Brake hose was an obvious choice.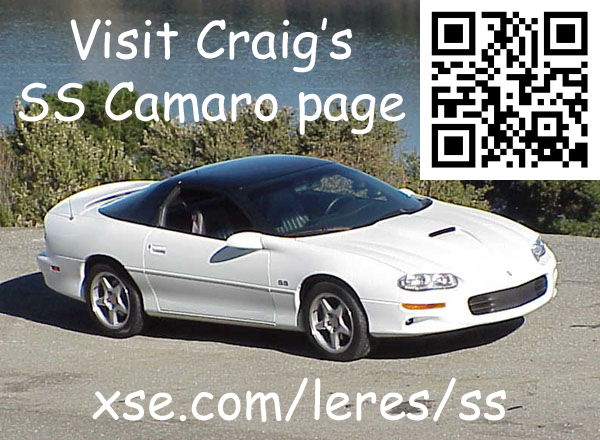 Parker 293 hose
It's a synthetic rubber hose that is rated at 450 PSI working pressure and can be used with lubricating oils at up to 302° F. It has a woven nylon jacket that doesn't cut into everything it contacts the way stainless braided lines do. The -10 size hose has 1/2" inside diameter and 7/8" outside diameter.
I took a long piece of hose, cut lengths, labeled and indexed the fittings and then went back to the shop to have them crimped. All together I used about 8 feet of hose.
Summary
My oil cooler setup works really well. Oil temperature comes up like it did without the cooler and stays at or below the water temperature. My normal freeway cruising temperatures are now 180° F oil and water. Water temperature changes first and more rapidly than oil temperature. But it's nice to see both temperatures go down when the fan kicks in.
Useful stuff I learned
While researching what parts I would use for my oil cooler setup, I figured out a number of things that might be useful to someone with different constraints.
The factory optional LT1 cooler setup uses a filter sandwich assembly and an oil to coolant exchanger built into the radiator.
MOCAL makes some nice looking oil coolers that appear to be similar in design to the Earl's unit I used.
I originally looked into spin-on oil filter adapters. The Perma-Cool 60114 spin on adapter fit 13/16"-16 threads and has -10 O-ring ports. It would work well except that it's too big in diameter.
Another idea was the Perma-Cool 195 universal spin on adapter. Although it would fit nicely it has 3/8" pipe ports. It was clear that drilling and tapping it 1/2" pipe would not work, as the walls would be too thin. I considered machining -10 O-ring ports. This would have worked ok but then adding up the height of the adapter, O-ring to AN adapter and short drop 90° AN fitting was slightly more than four inches; this means that you might risk pulling out your oil lines running over debris.
One final problem with spin on adapters is that there is no way to adjust where the ports end up.
I also considered using the GM 15725587 Vortex 6.0 oil cooler adapter assembly.
Truck oil cooler adapter
This is for truck applications and picks up the oil from the place where the C5 Corvette has its oil temperature sensor. It has a relief valve which would be handy in the (unlikely) situation where your oil cooler became blocked. However, there were a number of things I didn't like about this solution.
My biggest concern was that it would be more difficult to remove this setup from my car; I'd have to remove the driver side catalytic converter. (By contrast, to remove a setup that uses an oil filter adapter, you can simply remove the adapter and install a stock oil filter and you're done.)
The truck adapter has a flange that can be bolted to a threaded hole on the block. This is used to strain-relief the interface between the aluminum lines and the manifold that bolts to the engine. Unfortunately the F-Body's alternator sits right in the path of the truck oil cooler lines. This means you have to cut the aluminum lines much shorter and lose the ability to strain-relief them.
Since I have an engine oil temperature gauge, using the engine oil ports for the cooler would mean I'd have to find a new place to install my oil temperature sender.
I really wanted to use a remote oil filter so I could use a larger filter such as the A/C Delco UPF-2. However using the truck adapter would require either using a somewhat stock sized filter or blocking off the filter area with something like the Perma-Cool 1295 universal block off adapter.
---
Copyright © 2001, 2002, 2003, 2004, 2005, 2006, 2007, 2010, 2014, 2015
Craig Leres