SS #670 Modifications:
Brakes
---
Although my driving style is to go easy on the tires and brakes, I found that I was warping the stock F-Body front rotors. For example, I changed the front brake pads at 57K miles and they still had 27% pad (before the wear indicators) left. But the rotors were warped and I had them resurfaced. At 79K I noticed the rotors were starting to warp again so I decided to do a C5 Corvette brake conversion.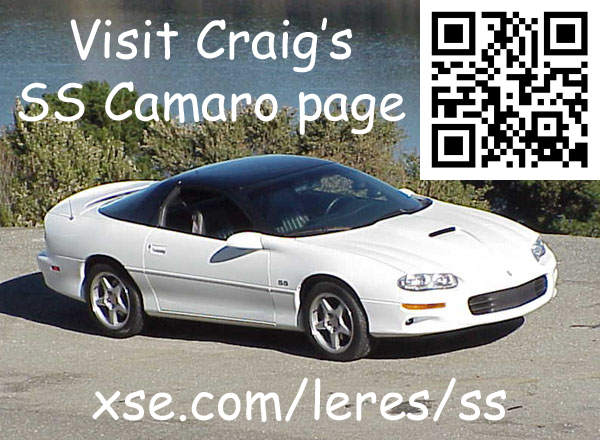 Brake conversion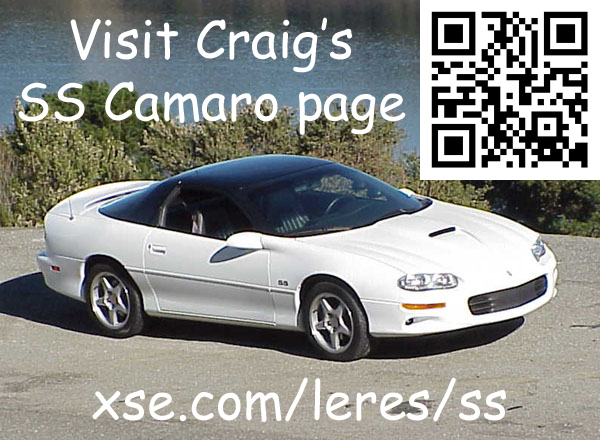 The key to this upgrade is the adapter brackets. There are a number of options available but most require cutting a piece off the spindle. I wanted to avoid this and had previous experience with LG Motorsports so I bought a set of their brackets.
LG Motorsports brackets are designed to work with the F-Body caliper bracket. Also, it's not possible to use C5 brake pads with F-Body caliper brackets since they are about 0.020" narrower than C5 brackets. I would have preferred to use C5 caliper bracket and pads but I guess the trade off is if you use F-Body calipers, it's possible to switch between F-Body and C5 rotors by just adding or removing the adapter bracket.
I opted to upgrade to C5 calipers for appearance but also to preserve brake bias. Using F-Body calipers with C5 rotors increases front bias over a stock setup. C5 calipers have slightly smaller pistons so using them brings the bias back to stock. They are also pressure cast which makes them stronger.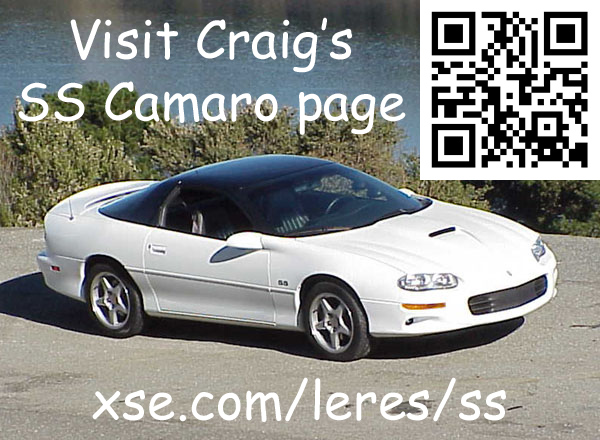 LG Motorsports brackets
The adapter brackets bolt in place of the F-Body caliper mounting bracket and the F-Body caliper mounting bracket bolt to the adapter bracket.
Parts list
I went with OEM parts:
| # | GM | Delco | Description |
| --- | --- | --- | --- |
| 1 | 12530682 | 172-2219 | C5 right front caliper |
| 1 | 12530683 | 172-2220 | C5 left front caliper |
| 1 | 10445856 | 177-853 | C5 right front rotor |
| 1 | 10445857 | 177-852 | C5 left front rotor |
| 2 | 10333772 | 176-1008 | C5 front brake hose |
| 2 | 22163795 | | Banjo bolt |
| 4 | 10139097 | | Banjo bolt washers |
| 1 | 18026298 | 171-631 | F-Body front brake pads |
C5 Corvette brake rotors are directional; the vanes are designed to help cool them. They're also cheaper than F-Body rotors. F-Body front rotors are 11.6" in diameter; C5 front rotors are 12.8" in diameter.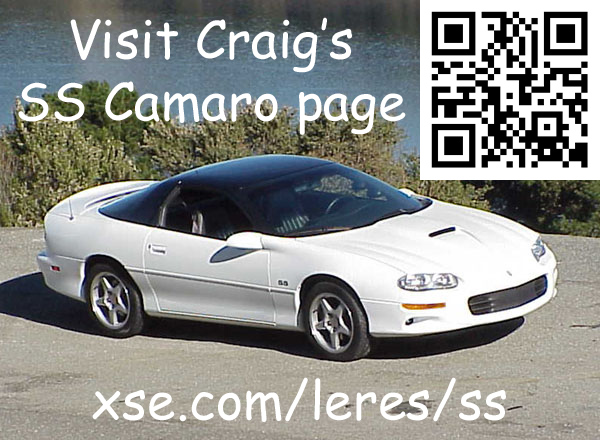 C5 calipers are made by PBR Brakes.

| | |
| --- | --- |
| | |
| C5 rotors | C5 rotor vanes |
| | |
| Delco C5 front pads | C5 caliper |
Brake bleeders
I also used a set of Earl's Performance Plumbing brake Solo-Bleed brake bleeders (280040ERL). These were handy as I wanted to flush my brake system as part of the upgrade.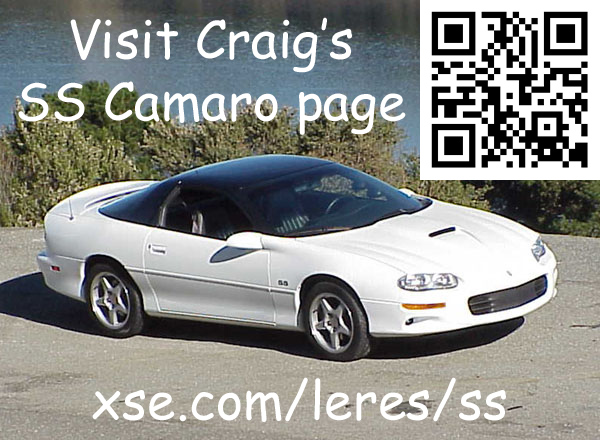 Earl's Solo-Bleeders
A number of companies including Speed Bleeder make these but Earl's are designed differently. Most build the check valve into the bleeder which necessitates some kind of sealant on the threads. Earl's design places the check valve against the seat. This means the brake fluid at the threads is not pressurized when you are bleeding the brakes.
Brake Fluid
I used Valvoline dot 3 brake fluid to flush my brake system and then top it off.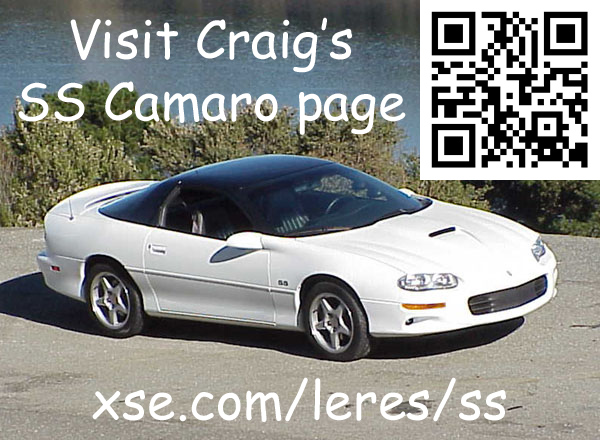 Valvoline brake fluid
Installation Notes
The C5 calipers do not come with the anti-rattle clip and the F-Body clip is too small to use with the C5 calipers. The only way I know of to get a C5 clip is to buy C5 pads. This is a downside to using F-Body caliper brackets and pads.

The LG Motorsports brackets came with M12 X 1.75 metric bolts, two 25mm long and two 40mm long. I wasn't comfortable with the amount of thread engagement of the short ones into the adapter bracket so I bought 35mm bolts and cut them down to 32mm. I think 30mm would be ok too.

LG Motorsports brake bracket

It's necessary to clearance the C5 calipers as they have interference with the bottom of the knuckle.

Clearanced C5 caliper

I used the F-Body hard line brake bracket but modified it to accept C5 brake lines.

Modified F-Body brake bracket

According to the factory service manual, the pads with wear indicators go on the outside. The indicator should be on the trailing edge of the pad as the vehicle rolls forward.
Useful stuff I learned
Here are some optional part numbers:
| GM | Delco | Description |
| --- | --- | --- |
| 88895128 | 172-2263 | Z06 front caliper (red) |
| 88895129 | 172-2264 | Z06 front caliper (red) |
| 12530697 | 179-2009 | C5/F-Body caliper guide pin |
| 12530703 | 179-2008 | C5/F-Body guide pin boot |
Z06 calipers are powder coated red but are otherwise equivalent to the standard C5 version.
One thing to keep in mind when doing a C5 brake upgrade is that the mini-spare won't fit. This means if you have a flat on the front, you have to put the spare on the rear and move a real wheel to the front.
---
Copyright © 2006, 2007, 2010, 2015, 2017, 2018, 2021, 2022, 2023
Craig Leres