SS #670 Modifications:
Headlights
---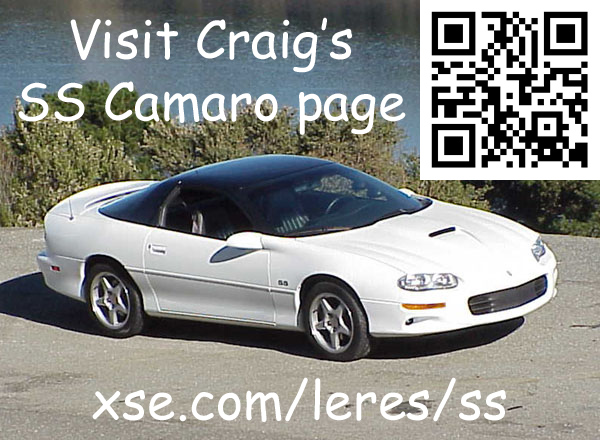 I've always thought Camaros should have optional high-intensity discharge (HID) headlamps (just like Cadillacs). I looked into retrofit kits but even ignoring their expense, these typically reuse the stock reflector assemblies. Since the type lamp must be factored into the design of the reflector, this approach doesn't work very well. Maybe one day someone will come out with a Camaro HID upgrade kit that includes newly designed reflectors.
Sylvania sells an HID upgrade product called Xenarc. These use sealed beam lamps and so they have the proper optics. But at this point in the game, it's unlikely Sylvania will come out with a forth generation Camaro application.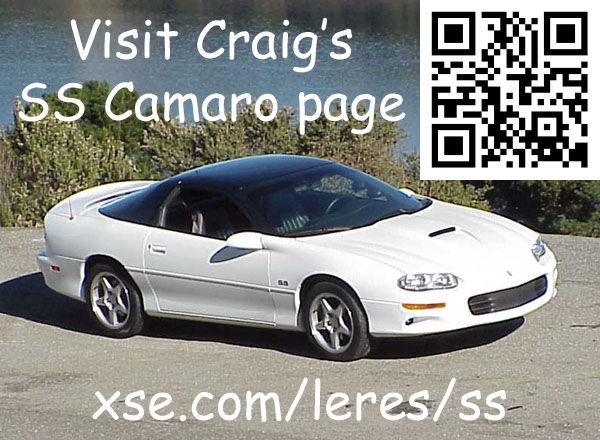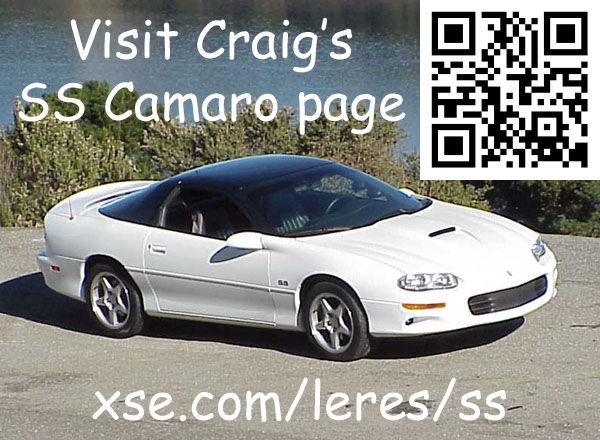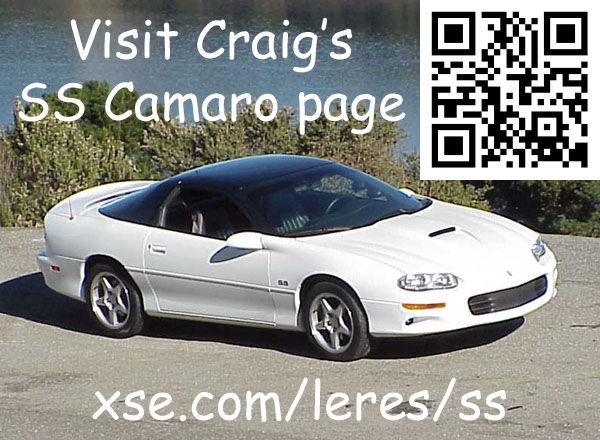 Sylvania does offer a nice compromise in its SilverStar halogen lamps. At 3200° K, stock halogens are slightly yellow in color. SilverStar are 4000° K and are noticeably whiter. (Xenarc HIDs are 4100° K.) SilverStars are basically normal halogen bulbs with xenon gas added to whiten their color output.
Sylvania SilverStar lamps are are reasonably priced at about $20-25 each. Lowbeams are part number 9006ST and highbeams are 9005ST.
| | | |
| --- | --- | --- |
| | | |
| 9006 | 9006 vs. 9006ST | 9006ST |
They are very white but occasionally you can catch a hint of blue. But they're not at all like the blue tinted headlights rice boys favor.
| | |
| --- | --- |
| | |
| 9006 (lowbeam) | 9005 (highbeam) |
My first set of lowbeams only lasted about 10 months. Sylvania says they "have a life span of up to one year under average driving conditions. I'm sure the fact that I always drive with my headlights on and my SS has a stiff suspension doesn't help things.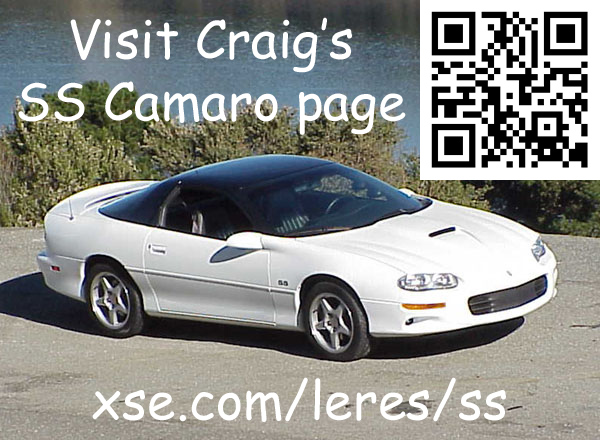 ---
Copyright © 2003, 2004, 2005, 2006, 2010, 2015, 2017, 2018, 2021, 2022, 2023
Craig Leres