SS #670
Super Sport
Owners Association
---
I'm a director for the Super Sport Owners Association. My membership number is D00-0670: Director, 2000 SS, build number 0670.

The Super Sport Owners Association exists to: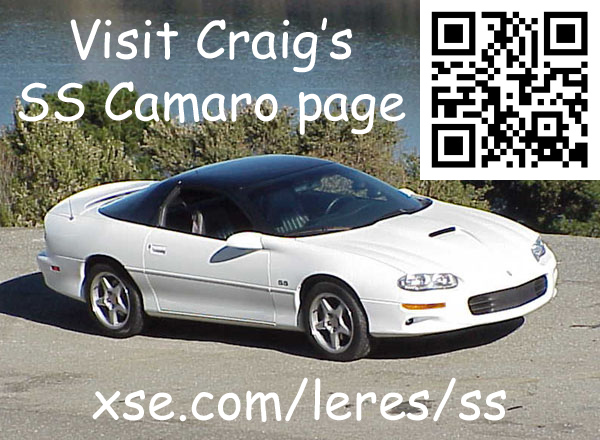 To provide a sanctioned organization tasked with recording and disseminating information on all SLP modified Super Sport Camaros.

To provide a registry of SLP SS owners by year and build number.

To provide a forum in which our members may learn more about their own cars as well as other related F-bodies from the basics of normal maintenance to high performance modifications.

To provide a information resource to prospective buyers of new or used SLP SS vehicles.
The SSOA web site is located here:
http://www.camarossoa.org/
If you own a SLP SS, you should consider joining the SSOA!
---