SS #670 Modifications:
iPod integration
---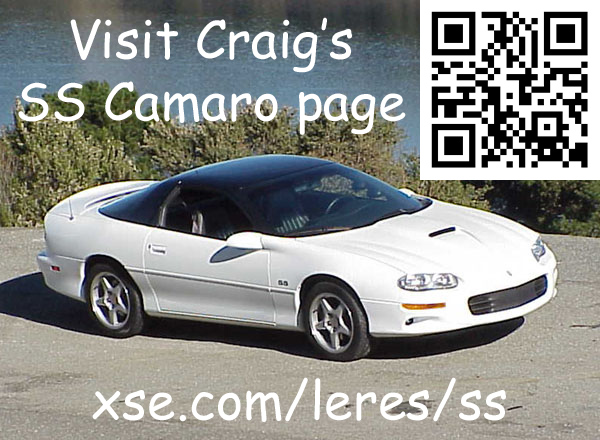 I've always wanted some kind of black box that would pretend to be the trunk mounted CD changer but be full of MP3s. I had a PIE GM-AUX9 that plugged into my Monsoon head unit and gave me RCA inputs. Sometimes on trips I'd feed my laptop to it but controlling it was a hassle. I ended up using an iPod and iPod-to-OEM interface. There are a few options these days (fewer when your vehicle is a 2000 Camaro) and after some investigation I picked the USA Spec GM45.
I didn't actually own an iPod so I needed to get one. Since my plan was to hide it somewhere and only control it via my head unit and steering wheel controls, it didn't make sense to fork out for a current generation video iPod. I had about 22GB of music so I ordered an Apple "Certified Reconditioned" forth generation 40GB click wheel.
| | |
| --- | --- |
| | |
| Click Wheel iPod | USA Spec GM45 |
The GM45 was attractive because it has a mode that maps five playlists onto the Monsoon's changer discs. In practice this mode works so-so. The single most annoying issue is just about any time you skip ahead more than one track or change playlists, it starts playing the song, stops, and then start playing the song from the beginning.
Another annoyance is that after 36 hours of inactivity, the iPod goes into deep sleep mode. To wake it up, you must press the select button. Then the iPod displays the apple logo for a few seconds and eventually the GM45 recognizes it. Luckily a little surfing turned up a neat program called iPodWizard that has a "tweaks" page that lets you disable deep sleep mode.
Instead of deep sleep mode, fifth generation iPods have hibernation mode which they enter after 14 hours of inactivity. But it sounds like they can be woken more easily.
The Monsoon has a random mode is fairly bizarre. It would appear that this is controlled solely by the head unit which jumps around not only between tracks but discs too. Combined with the way the GM45 tends to stutter the start of a song that isn't the next track, random mode is a total lose.
As you would expect, you can't do a lot with the Monsoon's display; you can tell which playlist you're on and the track number just counts up from one and wraps from 99 to 01.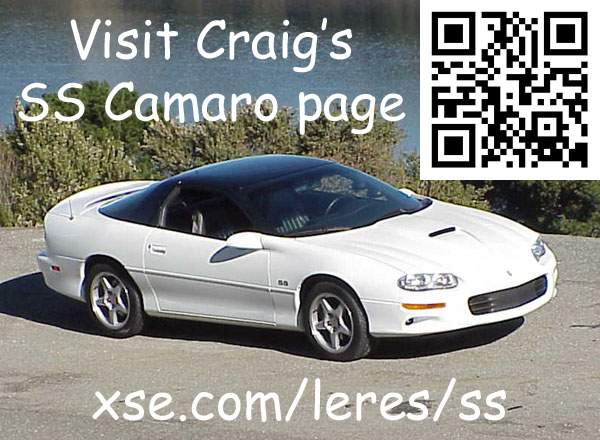 Monsoon head unit display
My MP3s are ripped at 192Kbps and the sound quality is decent. Also, songs played from the iPod have the characteristic Monsoon heavy bass bias also heard when listening to FM and CDs.
iTunes and iPod tricks
Playlist songs are played in the order shown by iTunes at the time you sync your iPod. So if you want shuffle mode, you'll want to turn on shuffle and then sort on the playlist number.

There's an obscure iTunes feature that comes in handy if you use shuffle mode but have pairs of songs you consider to be an indivisible unit. For example, ZZ Top's "Waiting' For The Bus" and "Jesus Just Left Chicago."

First, configure iTunes as follows:

Edit -> Preferences -> Playback -> Shuffle: Groupings

Then put the title of the last song of the set in the grouping field the songs you want played together. For example, cut-and-paste "It's Not My Cross To Bear" into the grouping field of The Allman Brothers Band's "Don't Want You No More" and "It's Not My Cross To Bear."

Shuffle/Groupings is just like Groupings/Songs when all songs have empty Groupings fields.

To make changes to groupings fields visible in shuffled playlists, you need to turn shuffle mode off and then back on.

I found a few songs in my collection that have skips in them. I went back and re-ripped them with iTunes, this time with error correction enabled. With some drives, this can take significantly longer. For example, my TDK DVD writer slows down from 12X to about 4X but my Sony 52X CDrom always runs about 14X. But errors are really annoying to listen to so it's worth it.

To reset a 4th generation iPod: Toggle the Hold switch (set it to Hold then turn it off again). Then press the Menu and Select buttons simultaneously for about 6 seconds, until the Apple logo appears.
Installation notes
Installation of the GM45 was pretty easy thanks to my previous experiences removing the head unit to upgrade it with LEDs and to install the GM-AUX9.
There's really no wiring since the GM45 gets everything it needs (including power) via the CD changer connector.

I fabricated a mounting bracket from a scrap piece of stainless steel sheet metal and mounted the GM45 inside the dash to the right to the head unit. I removed a convenient sheet metal screw near the upper left hand corner of the glove compartment, sandwiched my bracket and reinstalled the screw.

The main drawback with this location is it's not easy to access the dip switches.

I hid the iPod cable under the center console and ran it under the driver's seat.

The iPod is secured under the seat with an inexpensive Sumo sleeve case (88200). It has a clip that I attached to the carpet where the power seat wiring comes through. After setting the hold switch on the iPod and plugging in the dock cable, I insert the iPod, upside down, into the sleeve.

After about a year of use, I would sometimes lose a left or right channel, usually on a rough road; later it would come back. The solution seemed to be to remove all of the connectors, including the one in the middle of the GM45 to head cable, and apply a small amount of dielectric grease to the pins. My theory is after time the connectors get a little bit oxidized.
---
Copyright © 2006, 2007, 2010, 2015, 2017, 2018, 2021, 2022, 2023
Craig Leres