SS #670 Modifications:
EFILive
---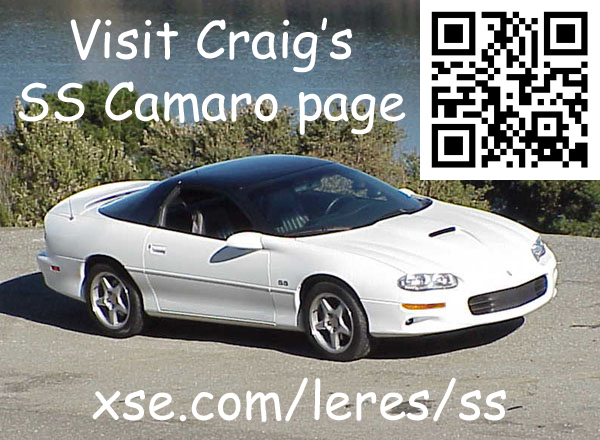 Early on a bought an AutoTap ODBII scan tool. It worked ok but later EFILive came out with software that worked with the AutoTap cable. It uses the faster GM protocol for communications, had bi-directional control capabilities and seemed nicer than AutoTap so I bought a license and upgraded my cable.
Later EFILive came out with their FlashScan cable. It uses USB and can do black box logging (without a computer). But it also allows PCM reprogramming. They offered an attractive upgrade deal for their current customers so I immediately upgraded (order #52).
Disable CAGS
It's really easy to disable CAGS with FlashScan; you only need to toggle the solenoid and lamp controls.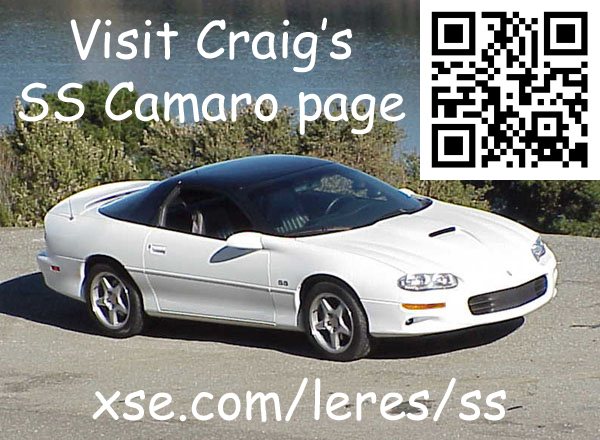 EFILive CAGS page
This allow me to disable CAGS without using a !CAGS kit. And changing the calibration also disables the annoying SKIP SHIFT dashboard light.
Gear change
When I made a gear change from the stock 3.42 ratio to 3.73, I used FlashScan to correct the speedo.
EFILive speedo page
My speedometer error is about the same as it was before the gear change (it reads approximately 1 MPH low at 55 MPH).
Remove speed limiter
The stock electronic speed limit for a 2000 SS is 160 MPH (and 108 for the Z28). Chevrolet sets these for liability purposes based on the ratings of the OEM tires. This can be disabled by setting the maximum vehicle speed (non ETC) to 255 on the speedo page. There's also a setting for electronic throttle control (ETC) vehicles including the corvette and some trucks.

Removing this is pretty much just for bragging rights.
Optimize fan settings
The stock fan settings let the engine get pretty hot before starting the fan. The Hypertech Power Programmer III is a bit lower. I subtracted 19° from each of the stock settings.
| Application | Stage 1 on/off | Stage 2 on/off |
| --- | --- | --- |
| stock | 226/219° F | 234/227° F |
| HPP3 | 207/198° F | 218/209° F |
| SS #670 | 208/200° F | 220/213° F |

EFILive fans page
At first I thought that the HPP3 settings were too low; my fan would sometimes come on while doing 20-30 MPH up hills. But I tried running with the stock parameters and found the temp would run about 10° F higher so having the fan on when not at freeway speeds does help.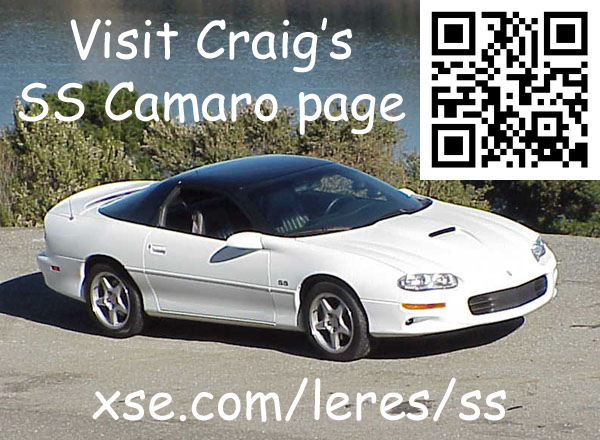 Summary
I highly recommend EFILive and FlashScan. You don't have to pay for updated software. They are very responsive to customer questions and have an active bulletin board. Reading and writing the PCM is very fast, usually under 2 minutes.
---
Copyright © 2005, 2006, 2010, 2015, 2017, 2018, 2021, 2022, 2023
Craig Leres