SS #670 Modifications:
Differential vent tube
---
The first time I crawled under the rear of SS #670, I noticed the differential was damp with oil. I cleaned it up with a little brake-clean and some rags but the next time I looked, it was damp again. It looked like a small amount of differential fluid was getting to the top of the vent tube and then running down onto the top of the housing.
| | |
| --- | --- |
| | |
| Top of differential | Vent hose |
I mentioned this to a friend who is a heavy truck mechanic and he told me vehicles like delivery vans and 4x4s sometimes use tubes to relocate the vent. Not only does this keep fluid from getting out but it also keeps dirt and water from getting in.
Here are the part numbers: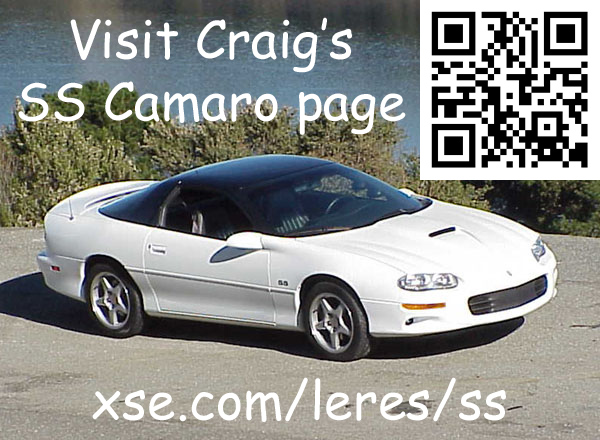 Vent valve: GM #8640496
Hose: 3/8" I.D. "Gates LOC 1-Fiber Braid Lock-On Hose" #86692
Hose clamps: generic (two needed)
For the hose you can use two feet of pretty much anything that is rated for oil. Examples include PCV emissions hose and power steering return hose.

The hosed I used was 0.61" O.D.

---
Copyright © 2000, 2001, 2002, 2003, 2004, 2005, 2006, 2010, 2015, 2017, 2018, 2021, 2022, 2023
Craig Leres