SS #670 Modifications:
LEDs
---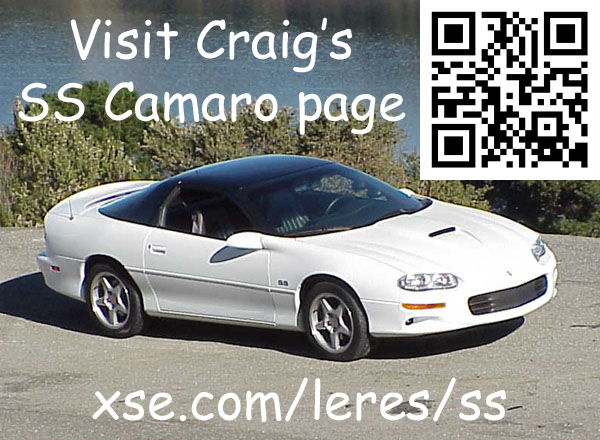 Over time the incandescent lamps inside my Monsoon AM/FM stereo (RPO UN0/GM 10306067) started to burn out. I normally drive with my headlights on which probably aggravates this problem.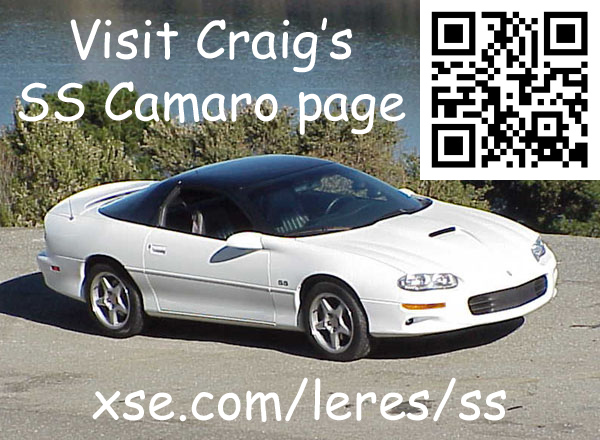 I had trouble finding replacement lamps; they are really small and were going to cost a few bucks each. (If you know the part number, please email me the details.) Combined with the fact that I need ten and they were just going to burn out again, I decided to replace them with white LEDs. The first ones I tried produced a nice incandescent white color but they weren't bright enough (300mcd). I ended up using RL3-W3030 LEDs from superbrightleds.com for $1.24 each. They are T1 size, output a pretty decent 3000 mcd with a viewing angle of 30° and are rated at 20 mA at 3.6 V.
lamp vs. T1 LED
Gaining access to the circuit board is not very difficult. After removing the radio, I pulled off the knobs and carefully released the plastic tabs on the face plate. I removed the nut that holds the volume control and the 1/8" hex head screws that attach the circuit board. With the parking lights on, I used a DVM and a fine point Sharpie to mark "pluses" next to the positive side of each lamp location.
| | |
| --- | --- |
| | |
| Completed board | Assembly detail |
I stripped red insulation from some wire and cut short pieces to use as spaces so that the LEDs would sit at about the same height as the lamps did. Putting these on the anodes helped avoid installing any backwards. All off the LEDs point towards the face plate except the one for the bottom of the volume control. It seemed to work better to mount that one 90° so that it was aimed at the clear plastic light pipe.
I biased the LEDs with 680 Ω, ¼ watt resistors. This gave me the 16 mA current with the engine idling (14.5 V). (I originally tried to run them at 20 mA but apparently the voltage can get higher than when at idle and I had a few burn out.) I installed the resistors as low as possible and was also careful to align them to avoid interference with the face plate. I've since noticed that it would have been better to arrange the leads to the side to the resistors; some of the connections are a little flattened from having the plastic panel press on them.
| | |
| --- | --- |
| | |
| Exposed view | Completed assembly |
They put out a lot of blue and the Monsoon's face plate mask is also blue so they look end up looking pretty blue. Also, the dash illumination dimmer doesn't affect them much. If you turn the dial down far enough, they just go out. But they look pretty good and it's nice to be able to see the radio controls at night again!
---
Copyright © 2003, 2004, 2005, 2006, 2007, 2008, 2010, 2012, 2015, 2017, 2018, 2021, 2022, 2023
Craig Leres