SS #670 Modifications:
Subframe connectors
---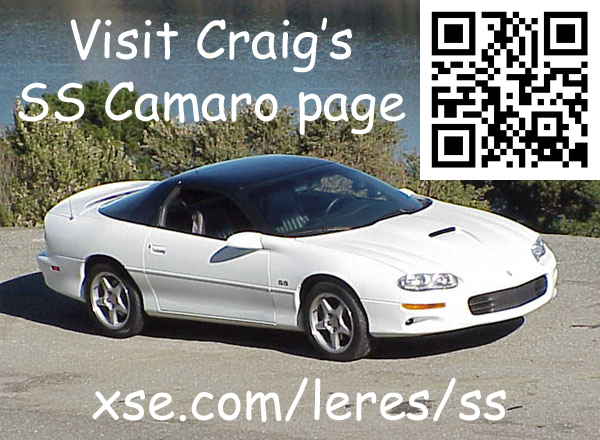 I recently installed Kenny Brown Double Diamond subframe connectors. I had them welded at Emmanuel's Mufflers in Alameda. Before installation, I painted them white with some Plasti-Kote white primer and white spray paint (636 and GM-7193). The color doesn't really match the underbody or the body but that's the great thing about white; I'm still happy with the way it looks.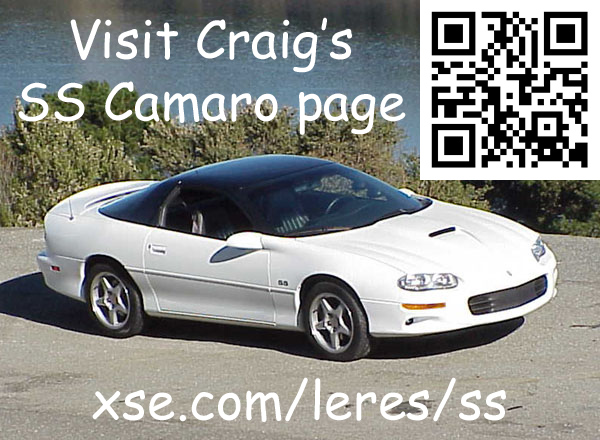 Following installation, I wire-wheeled the welds, masked off the rest of the car and re-sprayed the weld areas. This was time consuming!
The subframe connectors weigh 15 lbs per side.
Installation notes
The SFCs shown on the installation sheet don't look like the ones I got.

We used a drive-on lift which meant everything was at normal ride height.

When welding some of the larger plates, Emmanuel "stitched" the welds instead of running continuous beads. This was one of many places where having an experienced professional paid off.

We had to enlarge one slot on the passenger side tunnel brace mount because it didn't really line up. This caused problems later down the road when the bolt shifted and stripped the threads. I eventually made a piece of metal to fit in the slot so that the washer and bolt could apply uniform pressure to the plate.

We were able to install both sides without removing the rear lower control arm bolts; we just loosened them but left the nuts on.

It wasn't necessary to relocate brake lines on the driver side.

The stock control arm bolts are different lengths. The rears (GM 22657681) are 105mm while the fronts (GM 22657679) are only 95mm. The front were a little short after installing the SFCs so I bought two more of the longer ones which fit nicely.

The nuts are all GM 11515744.
Summary
The car was noticeably stiffer when road tested. I don't think you can fully understand how much body flex is eliminated by subframe connectors make until you install a set. It's true that installing SFCs is invasive but I would do it again in a minute.
---
Copyright © 1999, 2000, 2001, 2002, 2003, 2004, 2005, 2006
Craig Leres