SS #670 Modifications:
Differential
---
I ordered my SS with the Auburn differential SLP upfit option. In retrospect, this was a poor choice given the way I drive the car; the Auburn is better suited to drag than road racing. Even performing maintenance every 7K miles, mine lasted less than 50K miles and then started behaving like an open differential (except with more interesting noises, especially when cold).
Although I could have probably exchanged my worn out Auburn for less than $100 under their differential replacement exchange program (D-REX) I had already decided to go with a gear based limited slip made by Tractech (now owned by Eaton) or Torsen. Tractech had stopped producing their original Truetrac F-Body application and were at least six months away from releasing an updated model so I looked more closely at Torsen.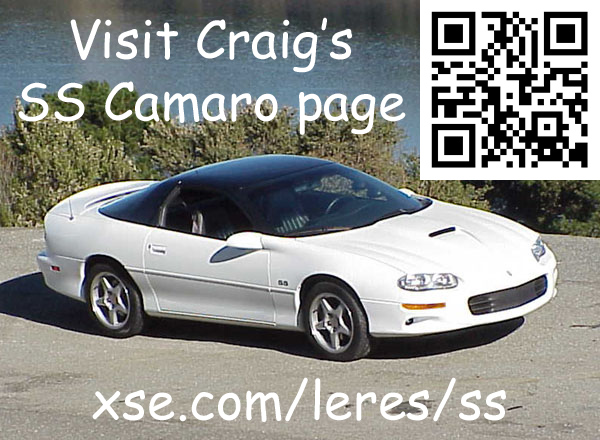 Differential
There are several different Torsen differentials that work with the GM 7.625" rear end found in the 4th generation F-Body. The first is the OEM Torsen T-2. That was the stock unit when my car was built. Next is the aftermarket T-2 (also known as the heavy-duty T2) which is similar in operation and performance to the OEM version but stronger. The last application is the T-2R Racemaster which was first offered in 2001.

The T-2R has a higher bias than the T-2 (4 to 1 vs. 2 to 1) which supports operation with even lower torque inputs. This seemed like the way to go so I ordered one from Reider Racing (who are the sole distributor of Torsen products in the US). The part number is GM7/ZT28HB which decodes to GM 7.5, Zexel Torsen, 28 spline, 3-series carrier (3.23 and numerically higher ratio) and high bias.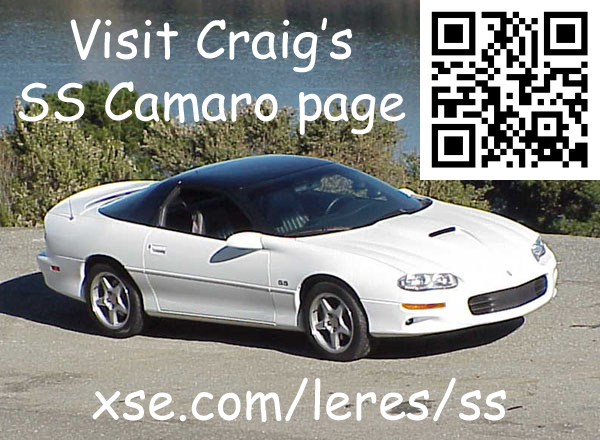 Gears
My SS is a M6 and came with 3.42 gears. I had been toying with the idea of trying something lower; 3.73 seemed like a good compromise between 3.42 and 4.10. There are tons of brands available including Motive Gear, Precision Gear, Richmond Gear, Superior Axle & Gear and Strange Engineering.

In the end I went with genuine GM Performance gears (GM 14091497). GM switched from forged steel to austempered ductile iron (ADI) in 1977. The main motivation was cheaper production costs but these gears are also quieter and lighter.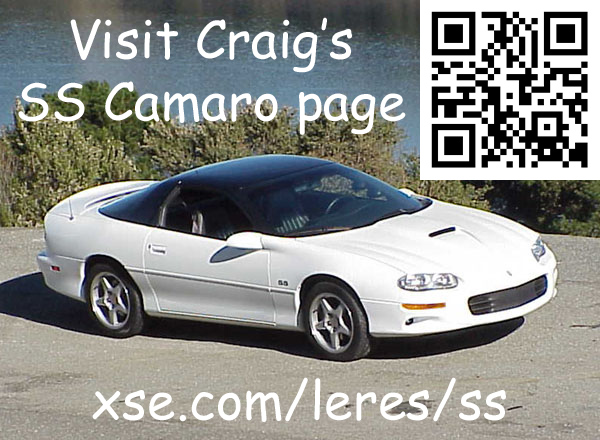 Bearings
The install kit I bought from Randy's Ring & Pinion came with Timken bearings. They were made in the USA; the Timkens I removed from the original pinion were made in Canada.

I also picked up a spare (non-Timken) inner pinion cone from the local parts house. I used a Dremel tool to clearance it so it would fit loosely on the pinion. This made setting the pinion depth easier because it wasn't necessary to press the bearing on/off to change pinion shims.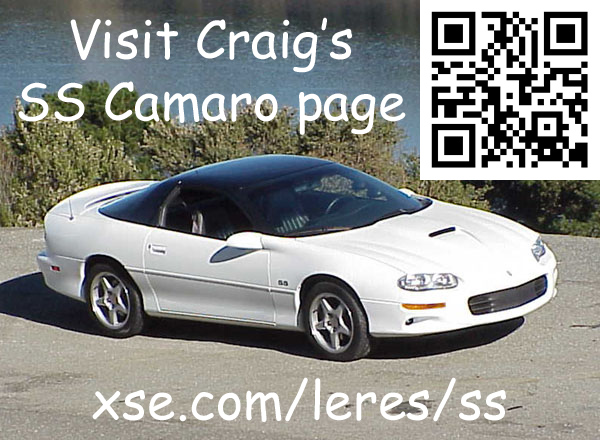 Rear end girdle
I used TA Performance rear end girdle. It's stronger than the AAM cover that was part of my SLP Auburn upfit option and also provides supports for the main caps. It comes with allen head bolts, washers and a nice gasket that looks the same as the factory part (GM 26016661). The one advantage the AMM cover had is that it has a cooling channel built in; oil flung from the ring gear enters it and exits on the carrier bearings.

I wanted to install an Auto Meter replacement 250° F electric temperature sender (2258) in the cover (using a brass 3/8" to 1/8" reducer) for use with my oil temperature gauge but the sway bar is too close. Instead, I installed the sender in the oil fill hole (using a brass 1/2" to 1/8" reducer).
Installation notes
The 2000 F-Body uses a GM 7.5 - 7-5/8" 10 bolt rear end with 28 spline axles.

The Chevrolet S-10 pickup uses the same GM 7.625" rear end as the F-Body. 3.42 gears (option GU6) are standard; 3.73 gears (option GT4) are optional.

I ordered an extra ABS reluctor wheel (GM 26029185) rather than removing and reusing the old one.

The old inner pinion bearing had spun which was an indication that my pinion crush sleeve had compressed. Once I discovered this I decided to use a solid spacer kit which was about $20:

It was necessary to clearance a few gear teeth for the thrust plate; I had been alerted that this might be necessary by Torsen technical support. I later learned the alternate method which is to clearance the thrust plate. Although there haven't been any problems with the way I did it, I think next time I'd grind the thrust plate.

When going to even thicker gears (e.g. 4.10), you'll need a SLP Paddle Kit (64002). It's basically a two piece thrust plate.

I ordered a Kent Moore J25588 carrier side shim installer from SPX/OTC. It wasn't cheap ($35 plus shipping) but works great.

Less common tools I used were a micrometer, an in/lb dial torque wrench and a steering wheel puller. I also used a home made tool to hold the yoke which is similar to the Kent Moore J8614-01.

When I installed the ring gear, I clamped a (soft) steel rod in my bench vice and then slipped the rod through the thrust plate hole in the carrier. This arrangement is top heavy so I used C-clamps to hold a second rod in the "bottom" of the carrier.

I started by cleaning the surfaces with brake cleaner and then applying a light coat of engine oil. Then I placed the ABS reluctor wheel and ring gear on top of the carrier and installed ring gear bolts finger tight. Next I slowly snugged the ring gear down by evenly tightening the (left hand thread) bolts.

I had an extra set of ring gear bolts (one came with the master install kit and the other with the ring and pinion set) so after the ring gear was seated I replaced the bolts (one at a time) with new ones from the second set, applying Loctite 271 and torquing to factory specifications as I went.


I used EFILive's FlashScan programming tool to correct the speedo. I double checked the new calibration with a GPS receiver; the speedometer error was about the same as it was before the gear change (it reads approximately 1 MPH low at 55 MPH).

I used Mobil 1 75w-90 synthetic gear lube.

I made a custom filler assembly that fits quart size gear lube containers by soldering a short piece of copper tubing to an old British copper penny. This allows me to get the container higher than the fill hole and squeeze the bottle to force the gear oil out through a plastic tube.

There aren't really enough threads on a quart oil container cap so I found a shampoo cap that had more and used a thin gasket I found at the hardware store to keep it from leaking.


The cover gasket that came with the Yukon master install kit wasn't as nice as the factory version.

To keep the rear axle housing gasket from sticking to the TA Performance girdle, I coated both sides with some Mobil 1 synthetic chassis grease.

When I changed the rear end fluid after a 750 mile break-in, I noticed that gear oil had been seeping from the support studs of the TA Performance girdle. When I reinstalled the girdle, I backed the studs all the way out and applied some silicone gasket maker.

Randy's Ring & Pinion technical support was fairly helpful with a couple of minor questions I had.

Torsen technical support answered a lot of questions I had.

According to Torsen, it is not necessary to use Lubrizol limited slip differential friction modifier additive with a Torsen limited slip. I have never used it with my T-2R and have not noticed any noise issues.

Here's a nice white paper about how the Torsen works called "The development of a differential for the improvement of traction control".

There's also a very nice install page called 10 Bolt Axle Rebuild on fullsizechevy.com with detailed pictures. The guy is working on a truck but it uses the same GM 7.625" setup as the F-Body. I've linked to the Internet Archive version but but unfortunately the photos are long gone.

There's decent install page called Welcome to Gear Swaps 101. The car is a 1993 Firebird.

The Tractech Truetrac has a 3 to 1 bias ratio, right between the T-2 and the T-2R.
Summary
The combination of the Torsen Racemaster and 3.73 gears are pretty amazing. My SS hooks up great coming out of a turn or from a standstill and reminds me of how the Auburn felt when it was still working properly. However I probably shouldn't discount the contribution my recently upgraded torque arm and shocks make to the overall package.

This upgrade was a lot work and I spent a lot of money on parts but I learned a lot and I couldn't be happier with the end result.
---
Copyright © 2004, 2005, 2006, 2007, 2010, 2015, 2017, 2018, 2019, 2021, 2022, 2023
Craig Leres