SS #670 Modifications:
Hurst billet plus shifter
---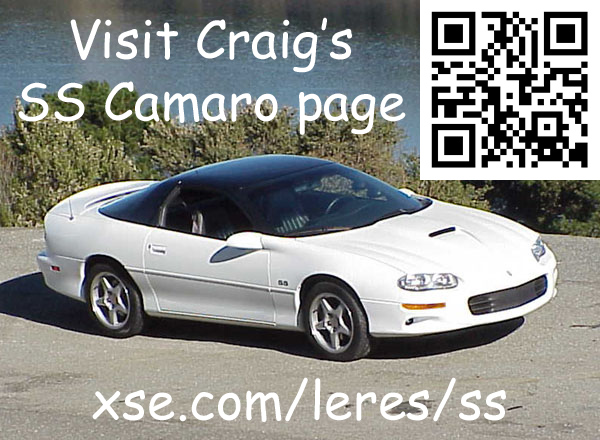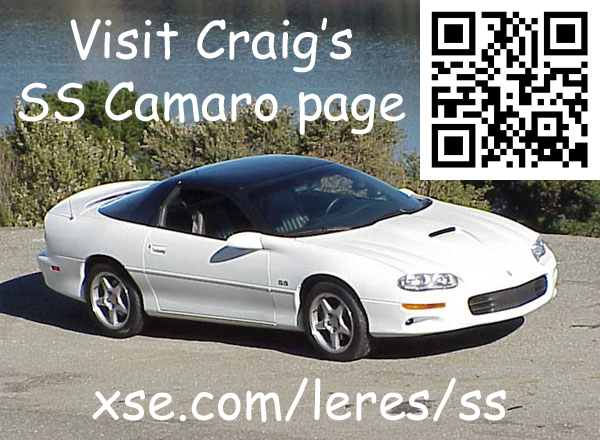 About six months after taking delivery of SS #670, I upgraded the OEM Hurst shifter for a Hurst billet plus (3915060). The optional factory shifter is manufactured by Hurst to Chevrolet specifications and actually isn't that bad. Its biggest drawback is a rubber isolator between the shifter and the stick. This is probably designed to cut down on vibration and noise but it also gives the transmission a mushy feel.
The billet plus is pretty. It's CNC machined from 6061 T-6 billet aluminum and the base and stop collar are anodized. It has adjustable gear stops; I backed these all the way out since the T-56 transmission has internal stops and you can do damage to your transmission but misadjusting shifter stops.
The billet plus has slightly shorter throws than the OEM Hurst shifter thanks to a relocated pivot point. By increasing the distance from the pivot to end ball, the stick rotates a smaller angle when going from 1st to 2nd gear. This is most noticeable when moving the shifter left and right.
Some bias adjustment is possible. The billet plus comes from the factory with one spring on the left and two on the right; you can soften the force needed to engage 1st and 2nd by removing the inner spring on the right side. If the springs get weak, you can order a spring kit (2305000).
The stick is stock height but is angled towards the driver (rearward and to the left when compared to the stock stick). It uses the same M16 X 1.5 threads as the OEM shifter so there is no problem using the OEM leather shifter knob with the billet plus.

---
Copyright © 2000, 2001, 2002, 2003, 2004, 2005, 2006, 2010, 2014, 2015, 2017, 2018, 2021, 2022, 2023
Craig Leres