WHT Z06 Modifications:
EFILive
---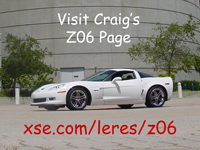 There are a few different scan and tune tools available for the C6 Corvette. I think the folks at EFILive have the best one.
Disable CAGS
There are several ways to turn off computer aided gear selection (CAGS). One is to lower the maximum throttle position from 13.0% to 0.0%: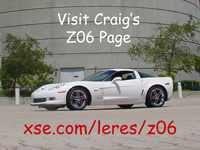 EFILive CAGS page
Shift Light
The up-shift parameter controls when the HUD displays an up arrow. By default it's set to 7100 RPM which is the same as the fuel cutoff so it never really gets a chance to kick in. Even if you lower it to something like 6600 RPM, it's it's not very noticable. It's really too bad the the Z06 instrument cluster does not include a "shift up" lamp.
EFILive Shift Light page
Summary
I highly recommend EFILive's FlashScan. You don't have to pay for updated software. They are very responsive to customer questions and have an active bulletin board.
---
Copyright © 2007, 2008, 2009, 2010, 2015, 2017, 2018
Craig Leres