R

EFERENCES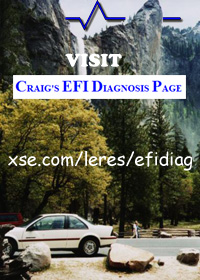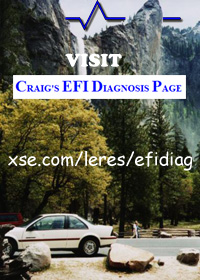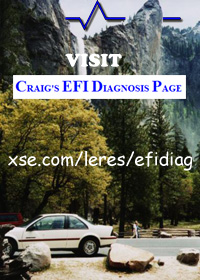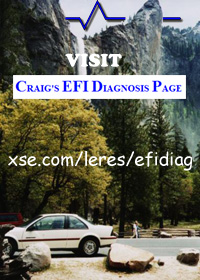 I have several books I like other than the factory service manual. These are good because if you understand how the engine control system works, you do a better job drawing conclusions from your tests and deciding what to try next. One is: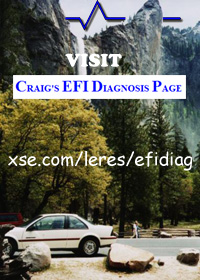 How to tune and modify Chevrolet Fuel Injection by Ben Watson
This has good info on the "block learn multiplier" table and a slightly friendlier angle on debugging than the service manual. Since the '89 Beretta uses the same ECM as the 5.0 and 5.7 Camaro and Firebirds of the same era, a lot of this book applies to the Beretta.
The book also contains a section on performance modifications and has nice charts with the pinouts and color codes of most Chevrolet ECM wiring harnesses.
This is the second edition and it includes a brief section on OBD-II.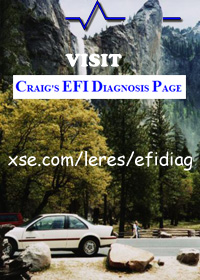 How to repair and modify Chevrolet Fuel Injection by Ben Watson
This is the first edition of How to tune and modify Chevrolet Fuel Injection and is out of print.
Here's another book I like: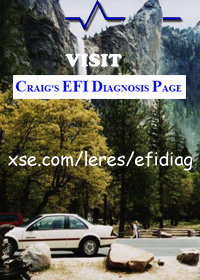 Understanding Automotive Emissions Control by Larry Carley
I understand the how and why of the EGR a little better now. Again, if you understand how the various emissions systems work, you have a better chance of telling when they aren't working right.
This book goes into great detail about how each emission works and also explains when and why each was introduced. It has lots of great graphics and is nicely organized.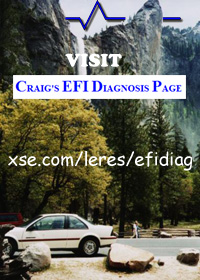 Advanced Engine Performance Diagnosis by James D. Halderman, Chase D. Michell, Jr. and Corey W. Glassman
This is a textbook that teaches the diagnosis of engine control systems. It is very detailed, contains lots of diagrams, charts and pictures. The use of the simplest and most advanced diagnostic tools are explained
This is the most expensive diagnosis book I have; but it's probably also the best.
One last book I really like is: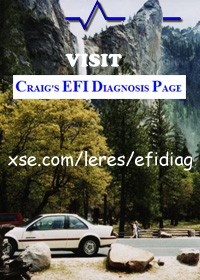 The Automotive Handbook, 3rd edition by Bosch
It's a lot more general than the others I've mentioned and was only marginally helpful in diagnosing my Chevy. But it's got a lot of really neat design stuff in it.
I've already mentioned that Helm Incorporated sells Chevrolet factory service manuals. They also sell service bulletins. However, getting all the bulletins for you vehicle can be expensive. You can either get the index and then get all the bulletins that look interesting or else buy the yearly bound bulletin collection. The problem is you sort of need every year to make sure you get all the relevant information.
An alternative is the Alldata cdrom. If you're only interested in one specific vehicle, it's a slightly cheaper way to go. You can also get a service manual on cdrom but it's probably similar to the factory authorized Helm manual.
A good source for up to date information about diagnosing modern engine management systems is Motor magazine. Not only are all articles dating back to 1996 online but they are searchable and are available in PDF form.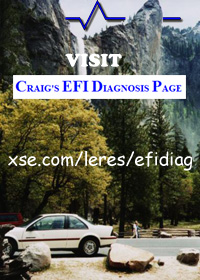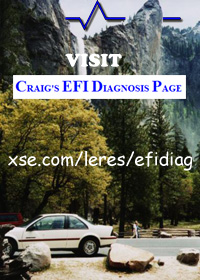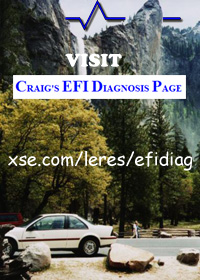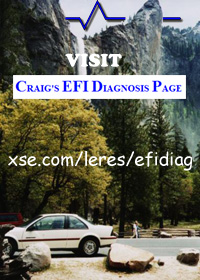 Copyright © 1996, 1997, 1998, 1999, 2001, 2004, 2005, 2006, 2010, 2015, 2017, 2019, 2021
Craig Leres